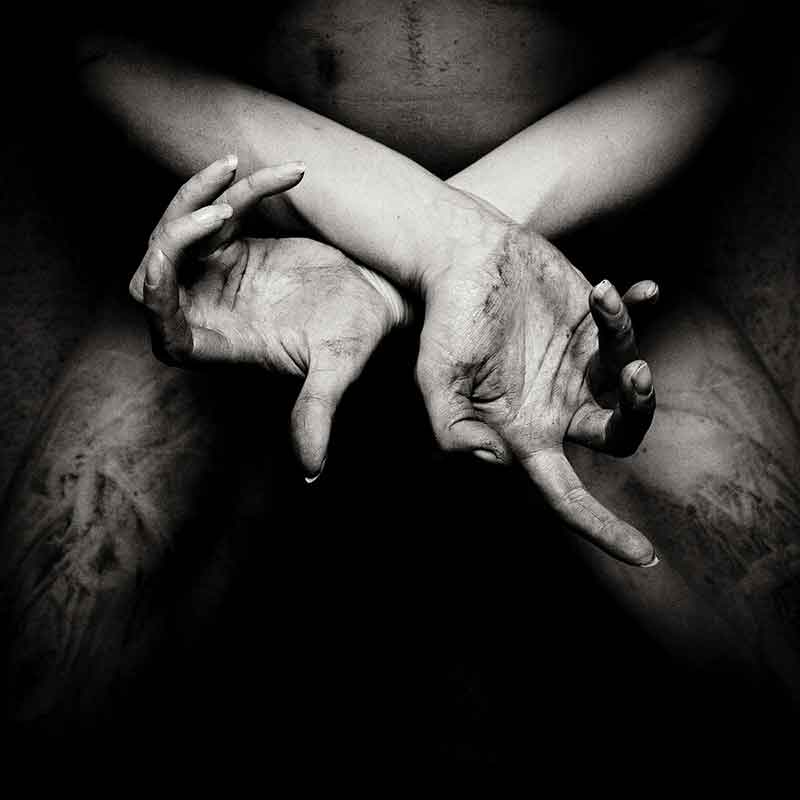 Shining has never been my cup of tea, but I was still curious enough to check out "X – Varg Utan Flock". Just as always, it's a mix of competent instrumental work and Kvarforth's crazy vocal antics. The vocals have always been hit and miss for me. Same goes for the sarcastic, over the top Swedish lyrics.
"Svart Ostoppbar Eld" och "Jag Är Din Fiende" brings out an aggressive, rocking side that shows off the best of what Shining has to offer. The almost punkish energy reminds of the latest few Forgotten Tomb albums. On the other hand, "Gyllene Portarnas Bro" has mediocre, rusty crooning that sounds more like Swedish contemporary artist Nordman than anything else.
Hit and miss vocals
Vocally, the hit and mass factor is massive. The abrasive black metal parts play well with the music. The clean vocals range from decent to outright misplaced and annoying. Lyrically, it's not really my style, althought I must admit that some of the more obscene phrases got stuck on my head.
For what it's worth, I found that I'm more receptive to "X – Varg Utan Flock" when I'm in a really crappy mood. Overall, I like my depressive music serious. Shining's theatrical antics and sarcasm hits the best when in the worst possible mood. It's just very over the top when it comes to vocals, lyrics and concepts.
A lot of nice riffs and melodies
The best part of the album is probably the riffs and melodies. There are plenty of good guitar lines in different styles, ranging from doom metal to black metal and more punk-influenced territory. As I said, it carries the same almost rocking vibe as the latest Forgotten Tomb albums. This glues together with the depression and insanity of the Shining sound quite well.
I can't deny that this album intrigues me. Much of it is because of the massive highs and lows. There are many good riffs on the album, and the musicianship overall is top notch. It's a stark contrast to the vocals that can go from solid to goofy in seconds.
I don't think I will ever become a Shining fan, but I'm still glad I checked "X – Varg Utan Flock" out. The band keeps carving out their own musical path.
Read more:
10 essential death/doom metal albums ->
Read more reviews ->
Soliloquium, Swedish death/doom metal ->