Obituary is a band I've always enjoyed more in a live setting than on record. I also find myself listening to their best few songs, rather than full albums, the times I do listen to their studio output. While their dedication to their style of death metal is admirable, the first three albums are far superior to the rest of the discography. Other albums feature brilliant individual songs like "Don't Care" and "Evil Ways", but fail to keep the quality up the whole way. Much of this can be attributed to Obituary's music style: they play groovy death metal, and that's it.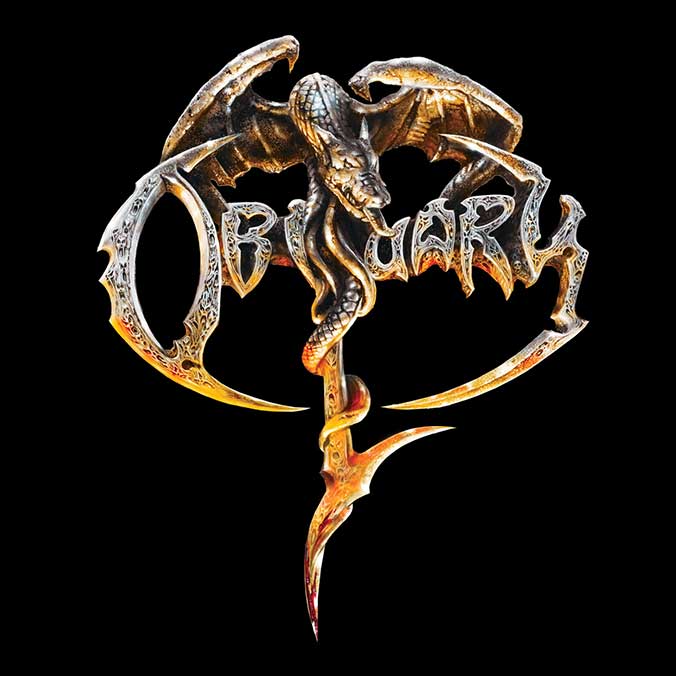 That's why this self-titled 2017 album is such a pleasant surprise. They're still churning out stomping crossover grooves topped off with John Tardy's gruesome vocals. However, the songs on this album are just irresistably catchy. "Turned to Stone" is one of the finest songs Obituary ever wrote, and "Sentence Day" and "Ten Thousand Ways to Die" are a couple of more strong highlights.
"Obituary" tracklist:

1. Brave
2. Sentence Day
3. A Lesson in Vengeance
4. End it Now
5. Kneel Before Me
6. It Lives
7. Betrayed
8. Turned to Stone
9. Straight to Hell
10. Ten Thousand Ways to Die
The riffs are simple, while being effective enough to make most aspiring guitarists jealous at their functional simplicity. John Tardy sounds like his usual self, belting out some solid screaming. His performance is helped by the improved songwriting. Donald Tardy once again proves that he's one of metal's most underrated drummers. He's responsible for a lot of the signature groove in the Obituary sound.
The tempo shifts and dynamics are perfectly placed to give enough variation, and the 33 minute running time is fitting. It often sounds like they're jamming and having the time of their lives. This is not what I'm used to with outputs from long-running extreme metal bands at this point. Many of them release polished, predictable efforts that lack raw energy. This is the opposite. "Obituary" is not groundbreaking in any way, but it's a damn fun album filled with catchy grooves.

Read more:
50 best Swedish death metal bands ->
Immolation – "Atonement" review ->
Music articles ->
Music reviews ->
Soliloquium, Swedish death doom metal (Bandcamp) ->