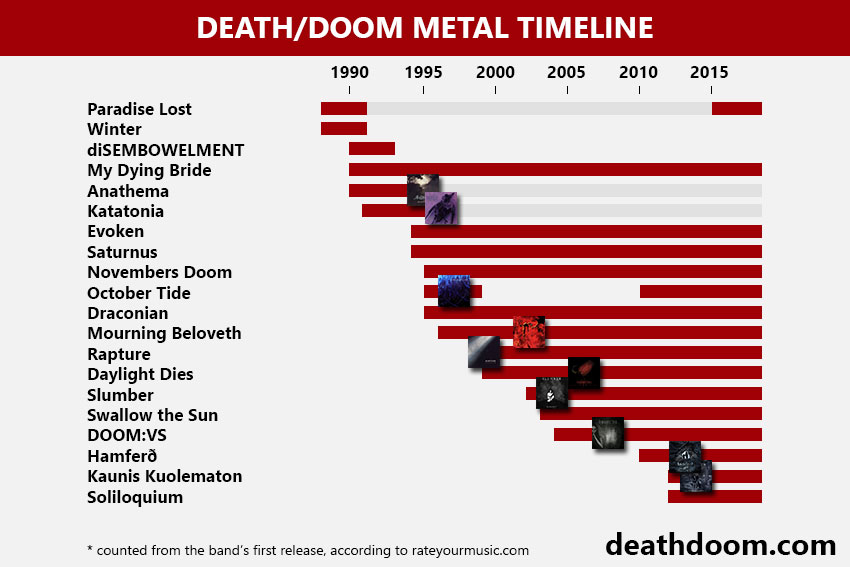 Despite being long-running, there aren't that many bands (at least compared to death metal overall) that truly could be considered essential death/doom metal. This list is a mix of classic bands and promising new bands. I'll try to keep it updated and include links. For the latest in death/doom music, see my list of death/doom metal from 2018. If you have a death/doom metal and you want me to check it out and/or review it, I would gladly do it.
My band Soliloquium plays a progressive style of death/doom metal. Our new full-length album entitled "Contemplations" is out in June 2018. All Soliloquium music is available for free from the Soliloquium Bandcamp page.
Death/doom metal playlist(s)
If you want to let the death/doom metal music flow instead of reading a bunch of text, just start up my YouTube or Spotify playlist below and lean back.
---
Death/doom metal band list with descriptions
This is my full list of good bands that play death/doom metal. I'm probably missing out on some. If this is too massive for you, just head over to 10 essential death/doom metal albums for a smaller list.
(EchO)
Italian death/doom metal band with two full length releases. Not a top tier band, but certainly one worth checking out. I like the 2016 album "Head First into Shadows" slightly more than debut "Devoid of Illusions".
---
Ad Intra
Venezuelan band that released the full length "Inside Us All" in 2013. Solid death/doom metal.
---
Anathema
Anathema's early material is as essential as it is awesome. The debut is pretty good, but the important thing is to not miss out on "The Silent Enigma". Check out the opener "Restless Oblivion" below to get an introduction to their death/doom style. Check out my top 10 Anathema songs for a guide to band's whole discography including their clean vocal period.
---
Apathy Noir
Pretty good Swedish band that released albums under the name Apathy before changing it to Apathy Noir in 2016.
---
As Autumn Calls
Another new band that released pretty good material, this one from Canada.
---
Atten Ash
Members of Daylight Dies formed this band that unsurprisingly sounds like a light version, and a light version Daylight Dies is still a damn good death/doom metal band. Click here to go to the Atten Ash Bandcamp.
---
Bilocate
Melodic death/doom from Jordan with Dan Swanö support. Solid, albeit not as good as their countrymen next featured on the list.
---
Chalice of Doom
Jordan has a booming metal scene, and Chalice of Doom plays quality melodic death/doom metal.
---
Clouds
International project featuring members from Eye of Solitude, Hamferð and Officium Triste. Expect sorrowful and majestic atmospheric metal. One of those superstar projects that really deliver the quality that is promised. Read my "Departe" review if you want to learn more about Clouds.
---
Cold Insight
Atmospheric death/doom with shoegaze influences in the vein of Slumber and Enshine. Read my "Further Nowhere" review if you want to know more.
---
Dawn of Solace
One of the now defunct pre-Wolfheart Tomas Saukkonen projects. A more traditional take on death/doom metal compared to Black Sun Aeon and Before the Dawn.
---
Daylight Dies
One of the best bands in the style. Released three amazing discs as well as a decent one before silently going into a hiatus. "Dismantling Devotion" is an essential album. One of the members continued making quality death/doom metal with Atten Ash.
---
Decembre Noir
German band that plays extreme, catchy death/doom metal similar to Inborn Suffering. Their 2016 album "Forsaken Earth" is recommended.
---
Doom:VS
Swedish solo project by a member of Draconian that plays slow funeral doom metal mixed with death/doom. The song "Dead Words Speak" is a highlight.
---
Draconian
Gothic doom metal band with a long discography. "Arcane Rain Fell" is their highlight but most of their material is worth checking out.
---
End of Aeon
Pretty good finnish gothic death/doom sharing members with Kaunis Kuolematon.
---
Enshine
Excellent post-Slumber project that has produced two quality albums so far. It's fairly high in tempo and has some shoegaze influences that makes it wonderfully spacy.
---
Evadne
Spanish death/doom similar to early Swallow the Sun. "The Shortest Way" is an album packed with good material. It's also excellently mixed and mastered by Dan Swanö.
---
Exgenesis
Another post-Slumber project, this one international (Sweden and Colombia). A bit more aggressive and less spacy than Enshine. Quality none the less. New material is apparently on the way!
---
Eye of Solitude
Funeral death/doom from Romania. A bit too slow for my personal taste, but certainly a quality band worth checking out.
---
Forest Stream
Russian band that sounds like an incoming winter storm. Heavy on the keyboard melodies which gives it a symphonic touch.
---
Grimegod
Romanian band that is surprisingly unknown. I like their latest album "Wrong Roads" that I've reviewed here on the site.
---
Hadriel
Progressive death/doom metal by Victor Parri from Isole and Desolator. Long, experimental songs with a noticeable Opeth influence.
---
Hamferð
Unique and fascinating band from the Faroe Islands mixing brutal growls and operatic clean vocals. Vocalist Jon Aldara is one of a kind and complement the classy music perfectly. Read my "Evst" review to learn more about Hamferð.
---
Helevorn
Spanish melodic death/doom metal. Released a stunning, professional music video for the song "Burden Me" that you can watch below.
---
Human Collapse
Russian band with a traditional approach to the genre. Made a fantastic instrumental cover of Anathema's "Dusk".
---
Inborn Suffering
French band with a raw take on the genre. Unfortunately disbanded after its strongest album yet.
---
Indesinence
Murky death/doom metal with long songs. Not completely my style, but high quality doom nonetheless.
---
Katatonia
The first two Katatonia albums are simply genre-defining, and "Brave Murder Day" remains one of my favorite albums. Influenced a majority of the acts on this list. There is a bunch of Katatonia material on this site, for instance the 10 best Katatonia songs, bands like Katatonia and the best Katatonia albums. Listen to "Brave Murder Day" below (I hope you already did).
---
Kaunis Kuolematon
Finnish band that is surprisingly unknown. Mikko Heikkilä from Black Sun Aeon provides amazing clean vocals next to the melodic death/doom backdrop. Read my reviews of "Vapaus" and "Kylmä Kaunis Maailma" if you want to know more about the band.
---
Kuolemanlaakso
Finnish project featuring Mikko Kotamäki from Swallow the Sun on vocals. The drony Triptykon feeling and Finnish vocal stylings gives them a rather unique sound.
---
Lying Figures
French band featuring previous members of Inborn Suffering. Read my review of "The Abstract Escape" to learn more.
---
Mar de Grises
The South American death/doom giant. Strong sense of melody.
---
Marianas Rest
Marianas Rest stay true to the Finnish style, writing quality songs in a mostly traditional style. Read my review of full-length debut "Horror Vacui" to learn more.
---
Mourning Beloveth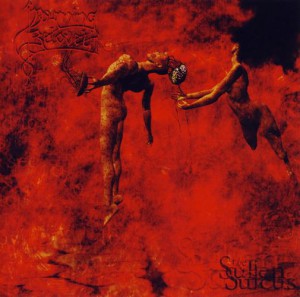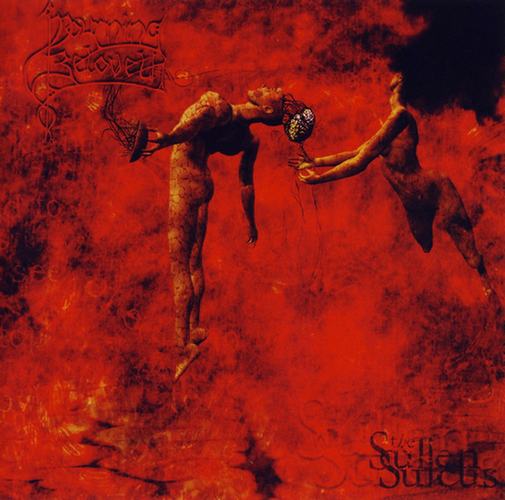 Irish band with a lengthy discography. One of the most epic sounding and bombastic bands in the genre. "Narcissistic Funeral" is one of my favorite death/doom metal songs and a perfect place to start out.
---
Mourning Lenore
Portuguese band that successfully mixes death/doom with post-metal and post-rock.
---
My Dying Bride
A genre giant that is hit and miss for me personally. I do like the album "The Dreadful Hours" a lot though. The length and average quality of the My Dying Bride discography is highly impressive.
---
Nethermost
New U.S. death/doom metal band with some potential.
---
Novembre
Italian band with an atmospheric approach. I don't like all their released, but "The Blue" and "Materia" are certainly strong death/doom metal albums. A bit different since they really aren't that depressing compared to other bands in this list.
---
Novembers Doom
Another genre giant that doesn't always resonate with me. "The Pale Haunt Departure" is their peak, and the newer stuff is hit and miss. Paul Kuhr is an excellent growler though.
---
Ocean of Grief
Greek death/doom band that released their first EP in 2016. Traditional approach and solid songwriting. Improved upon the EP with full-length debut "Nightfall's Lament" in 2018.
---
Oceanwake
Finnish band with a different take on death/doom metal, mixing in atmospheric sludge and post-rock. Relased two pretty good albums so far.
---
October Tide
Released two 90's classics comparable to Katatonia in quality. "Rain Without End" is a classic that you can't avoid if when into this style of music. A good band after the comeback as well, while not retaining the same level of emotional impact.
---
Officium Triste
Long-running Dutch act with many quality albums in their discography. "On the Crossroads of Souls" below is a standout track with an epic feel.
---
Okera
Good Australian death/doom with one album from 2012.
---
Paradise Lost
Early Paradise Lost is extremely important for the genre and formed the framework for others bands like Katatonia to build upon. They returned to their death/doom ways with "Beneath Broken Earth", one of the band's best songs ever. Check out my list of the 10 best Paradise Lost songs to learn more.
---
Rapture
Finnish band that released three great albums before disappearing into obscurity. One of the catchiest death/doom metal bands, as well as one of the best. Check out "The Past Nightmares" below for an accessible take on the "Brave Murder Day" sound.
---
Saturnus
Danish My Dying Bride worshippers with a strong sense of melody. They are the best on "Veronika Decides to Die", but overall a solid band.
---
Sleepwalkers
U.S. death/doom with a traditional "Brave Murder Day" based sound. The first EP "Hollowpath" came out in 2013 and more material is on the way.
---
Slumber
Released the album "Fallout" before disbanding, which is the only album that can compete with "Brave Murder Day" for the death/doom crown. Connected to various projects inside and outside death/doom metal after disbanding: Atoma, Enshine, Exgenesis, Seas of Years.
Somnent
Fresh U.S. one man project that released debut album "Sojourn" in 2017. Classy death/doom well worth checking out.
---
Somnus Aeturnus
Pretty good death/doom from Czech Republic.
---
Sonus Mortis
I've only heard their first EP, but it was a nice example of a symphonic take on the genre.
---
Swallow the Sun
I mostly like a song here and there by this band, but "The Justice of Suffering" and "Out of This Gloomy Light" are certainly death/doom classics. Read my list of the 10 best Swallow the Sun songs to know where to start.
---
Terminus
New band by Sleepwalkers mastermind Mike Watts that released a debut EP in 2016. Terminus has a pretty varied and fresh death/doom sound.
---
The Fall of Every Season
Norwegian band with long songs and clean vocals similar to Mikael Åkerfeldt.
---
When Nothing Remains
Pretty good Swedish band that plays classic death/doom.
---
Wine From Tears
Russian My Dying Bride worshippers with a large dose of sorrow. "Since I Fell" is their most epic song.
---
Within the Fall
Melodic death/doom metal from Karlstad, Sweden. Has released one full-length album and various EP's and singles.
---
Woccon
U.S. death/doom similar to Daylight Dies.

Read more:

Death/doom metal ->
Death/doom metal from 2018 ->
10 essential death/doom metal albums ->
Melodic death/doom metal ->
Soliloquium, Swedish death/doom metal (Bandcamp) ->