This my list of the 30 best progressive metal bands, I hope you can find something interesting. The progressive metal genre classification is pretty difficult to narrow down so I've done my best to include the bands I deem progressive metal. It will include everything from extreme metal to bands that fit just as well under the progressive rock tag. Instead of making it a countdown, I will do this list in A-Z.
Akercocke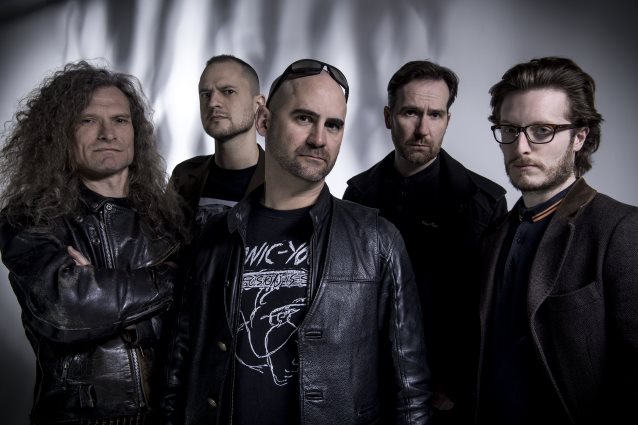 Akercocke is one of the most original bands in extreme metal, playing a mix of death and black metal with strong progressive influences. A way to describe them fast would be a way more extreme version of Opeth, but that doesn't really do their sound justice. Recommended album to start out with: "Words That Go Unspoken, Deeds That Go Undone" (2005).
---
Atheist
Atheist is a highly influential early 90's death metal band that incorporated jazz and other progressive tendencies into their sound. They were highly creative and helped pave the way for Death masterpieces like "Human" and "Individual Thought Patterns".
---
Barren Earth
Barren Earth started out as a progressive metal project for those who hadn't quite gotten enough of Amorphis and Opeth. After recruiting Hamferð vocalist Jon Aldara, they grew into so much more. Their strongest songs are a perfect mix of death metal, doom metal and folk metal goodness.
---
Communic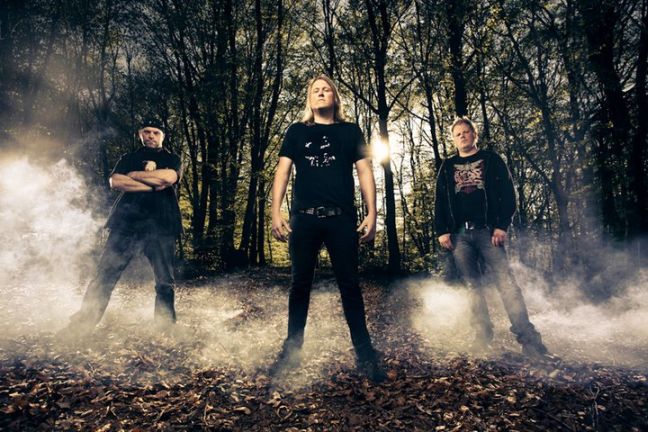 There are very few bands that sound like Nevermore, and even fewer that can rival them in quality. Norway's Communic can be accused of sounding a tad too similar, but on the other hand they write classy progressive metal that would be a sin to not include on this list.
---
Control Denied
Control Denied was the traditional progressive metal outlet for Death's Chuck Schuldiner, and released one album entitled "The Fragile Art of Existence". It's a solid progressive metal album (again a bit similar to Nevermore) with insane musicianship.
---
Cynic
Cynic is a band so influential that it has to be on a list like this. Just like Atheist, they paved the way for the progressive metal to come during the 90's.
---
Dan Swanö
Dan Swanö is not a band (duh), but his record "Moontower" is too insanely good to not mention in a progressive metal article.
---
Dream Theater
Dream Theater has suffered a dramatic decline in quality over many years, but that doesn't stop 1992's "Images & Words" from being one of the best and most important progressive metal albums. Just like the best music on this list, it combines blazing technicality and great songwriting.
---
Edge of Sanity
Dan Swanö has already been on the list once, but it's not complete without mentioning Edge of Sanity. Most of the EoS discography belongs on a melodic death metal list, but "Crimson" and "Crimson II" are mandatory for fans of progressive metal.
---
Enter the Hunt
Krister Linder is one of the most underrated artists in music, and that includes his metal band Enter the Hunt. They released one great album, "For Life. 'Til Death. To Hell. With Love.", and disappeared back into obscurity. The band had quite an original sound going, and deserved much more attention.
Leprous
Norway's Leprous has emerged as one of the premier progressive metal bands, and it's not hard to understand why. The combination of djent tendencies, atmospheric keyboards and massive vocal lines is very appealing.
---
Loch Vostok
A recurring theme on this list is any band that can fill the void that Nevermore left behind, and Loch Vostok has some of their qualities. Their songs are nowhere near as strong, but it's refreshing how they can mix progressive power metal and extreme metal in such a free-form way.

Mastodon
I'm not a fan of everything that Mastodon put out, but "Crack the Skye" is a mandatory listen for any fan of progressive metal. Most people love it or hate it, and I fall somewhere in between.
---
Meshuggah
Meshuggah pioneered the djent sound, and put out some nice progressive metal songs and albums while doing so. I don't think they ever put out a perfect album, but most of them have at least a few great songs worth checking out.
---
Opeth
Before turning into a novelty group (in my humble opinion), Opeth put out some quality progressive death metal music. "Still Life", "Blackwater Park", "Deliverance" and "Damnation" are all worth checking out.
10 best Opeth songs ->
Opeth on Facebook ->
---
Pain of Salvation
Pain of Salvation is a long-time favorite of mine, playing some of the classiest progressive metal out there. A nice album to start out with is "The Perfect Element I".
10 best Pain of Salvation songs ->
Pain of Salvation on Facebook ->
---
Pathos
Another band that sounds like Nevermore, Sweden's Pathos is a criminally underrated band that disappeared into obscurity many years ago. "Katharsis" is a fantastic mix between progressive metal, thrash metal and doom metal, and their other two albums are good as well.
---
Rush
Rush is an undeniable influence on the progressive metal genre, and managed to put out some fantastic songs and albums during their long career. I particularly enjoy their last album "Clockwork Angels", an extremely strong effort for such a long-running act. Another favorite is the 80's overload "Power Windows", even if it's one of their least progressive records.
---
Scariot
Surprise, surprise.. another Nevermore-influenced band! Scariot features musicians from the Norwegian metal scene, and they put out two quality albums in the mid 2000's.
---
Soen
Soen is mandatory for fans of Tool, Opeth and Katatonia. Not one of the most original bands out there, but the songwriting is great.
---
Symphony X
It's hard to talk about progressive metal bands without mentioning Symphony X, and it's with good reason. Much like Dream Theater, their discography isn't perfect, but "The Divine Wings of Tragedy" is one of the mandatory albums when exploring the genre.
---
Tool
Is Tool a metal band or a rock band? They're influential enough to be featured on a list like this anyway.
---
---
Votum
Much like Riverside, Votum is a Polish progressive metal band with a quality discography.
---
Wolverine
Another criminally underrated progressive metal band, Wolverine has a classy prog sound similar to Pain of Salvation, but with their own dark touch. Fitting for fans of classic prog, as well as darker music like Katatonia and Anathema.
Read more:
Blog archive ->
Full doom metal genre guide ->
Soliloquium, swedish progressive doom metal (Bandcamp) ->