Rockstadt Extreme Fest is an open air metal festival in Rasnov, Romania. It's situated in the Transylvanian countryside. Thinking of going to Rockstadt in 2018? I attended the festival in 2017, and this guide is based on my experiences. I also have a festival review of Rockstadt 2017 on this site.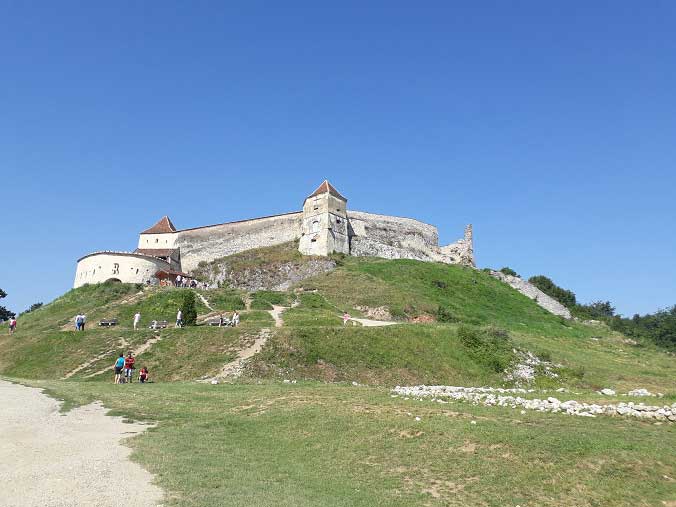 Location
Rockstadt Extreme Fest is located next to Cetatea Rasnov, a medieval castle. The location in Rasnov is close to Brasov, which is a popular tourist destination. This causes a lot of traffic problems around the festival site. There have been discussions about moving Rockstadt, which is probably a good idea
Transport
The easiest way to get to Rasnov and Rockstadt is by car. If you arrive by plane to Otopeni Airport in Bucharest, you could find taxis to Brasov for around 350 lei (75 €). There are also buses that go from central Bucharest to Brasov. These take considerably more time, but if you have more time than money it's probably a good option. The roads between Bucharest and Brasov are in the mountains and not great, so the journey can take a lot longer than you expect.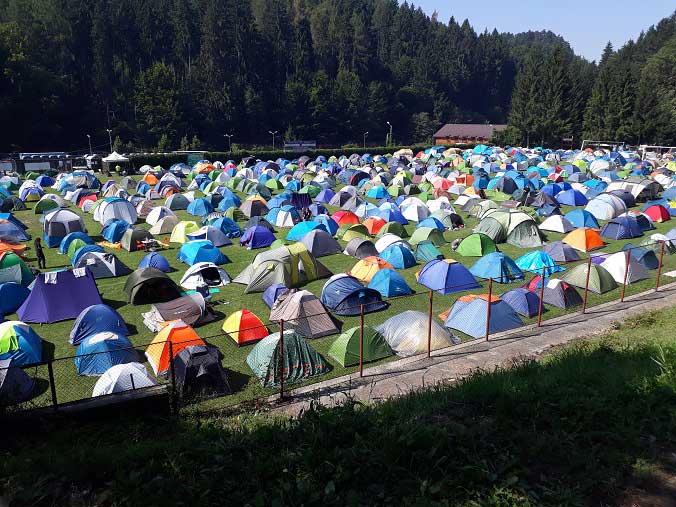 Camping
The Rockstadt camping is divided between two places: the football field, which is right by the festival area, and a second camping that is 3 km away. We managed to get into the football field, and it was certainly worth it. You get the noise from the gigs, but it's still better than having to take a shuttle bus or a long walk every time you need something in your tent.
Prices
The prices at Rockstadt Extreme Fest are low if you're from most other parts of Europe. A beer inside the festival area is around 7 lei (1,50 €), and you can find wine, cider and liqour at similar prices. The food inside the festival area mostly consists of barbecued meat, and it's possible to compile quite a nice mixed platter for around 6 €. A recommendation for eating is to go to Rasnov instead, as there are a few good restaurants with better food and lower prices.
Rockstadt compared to other metal festivals
Rockstadt Extreme Fest is a good festival, but I do feel like Metaldays and Brutal Assault are better options. Brutal Assault has a similar atmosphere and pricing while being easier to access. Metaldays is simply just more both in terms of activities and atmosphere.

Read more:
Metaldays guide ->
Rockstadt Extreme Fest 2017 review ->
The best European metal festivals ->