Best European metal festivals (that I've been to)
This is my ranking of the best European metal festivals. Naturally, I can only the rank the one's I've been to, which excludes big metal festivals like Hellfest and Graspop. It's also strictly from my viewpoint, which means a focus on partying and sometimes obscure extreme metal bands. I also often prefer more rowdy crowds on the gigs, which everyone might not do.
I prefer something simple and practical with maximum freedom, and I would never stay on a hotel if there's a camping available. Some of the festivals might have changed, since I literally attended some of them in the middle-ages. I'll amend this list with Rockstadt Extreme Fest, which I'm attending in 2017.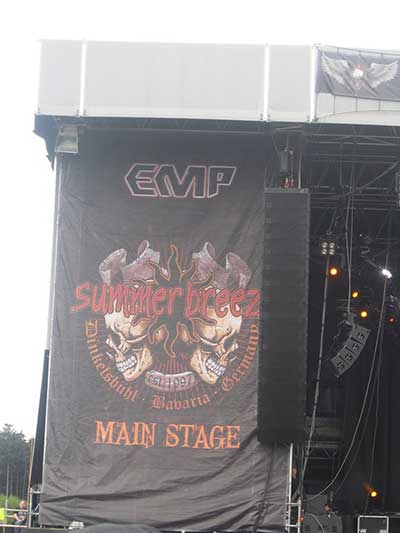 Summer Breeze Open Air
Location: Dinkelsbühl, Germany
Year attended: 2009
Website: www.summer-breeze.de
Good things about Summer Breeze
Fantastic line-ups every year
Dinkelsbühl is a beautiful town, perfect for a break in the festival madness
Bad things about Summer Breeze
Quite tricky to get there without a car
Brutal Assault

Location: Jaromer, Czech Republic

Year attended: 2015, 2016

Website: brutalassault.cz

Good things about Brutal Assault

Dirt cheap alcohol and high quality food
Professional arrangements in terms of both schedule and sound quality
Energetic crowds

Bad things about Brutal Assault

The camping lacks festival feeling
The risk of getting things stolen in town or in the non-VIP camp
Metaldays
Location: Tolmin, Slovenia
Year attended: 2014, 2017
Website: metaldays.net
Good things about Metaldays
Beautiful surrounding area where you can do more than just festival things
Convenience store and town very close
It's a whole week, which means you'll have time to explore
Bad things about Metaldays
Hard to reach the festival site cheaply or without a car
Read my Metaldays guide here ->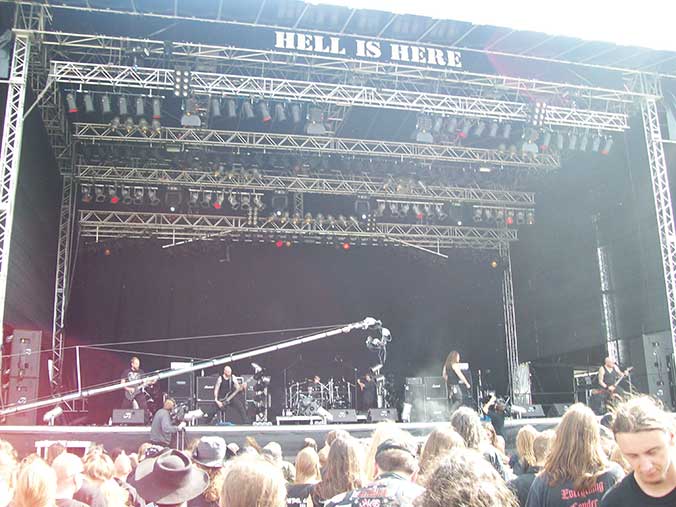 Party San
Location: Bad Berka, Germany
Year attended: 2008
Website: www.party-san.de
Good things about Party San
Anti-commercial attitude means lower prices
Interesting line-ups with some obscure extreme metal bands
Bad things about Party San
Very tricky to get there without a car

Neurotic Deathfest (now Netherlands Deathfest)
Location: Tilburg, Netherlands
Year attended: 2015
Website: http://www.deathfests.com/event/ndf-2017
Good things about Neurotic Deathfest
Tilburg is a really nice town to hang out in
Great line-ups filled with extreme metal gems
Crazy audiences
Bad things about Neurotic Deathfest
No matter how you twist it, indoor festivals are less fun
Getting a (cheap) place to stay unless you know someone
Dark Days of Stockholm

Location: Stockholm, Sweden

Year attended: 2016

Good things about Dark Days of Stockholm

Interesting line-ups with an extreme metal focus

Bad things about Dark Days of Stockholm

Indoor festival, no camping
Swedish alcohol policies
Getaway Rock Festival (now Gefle Metal Festival)
Location: Gävle, Sweden
Year attended: 2012, 2013
Website: geflemetalfestival.se
Good things about Getaway Rock
Easy to get there no matter if you're Swedish or coming with a plane to one of the Stockholm airports
Bad things about Getaway Rock
Distance between camping and stages means you'll likely skip some bands
Swedish alcohol policies
Sabaton Open Air

Location: Falun, Sweden

Year attended: 2014, 2015

Website: www.sabaton.net/sabaton-open-air-festival-2017/

Good things about Sabaton Open Air

Fun camping where you can meet a lot of original people
Cheap tickets by Swedish standards

Bad things about Sabaton Open Air

Usually bad line-ups
Swedish alcohol policies
Can get extremely cold in the nights
Wacken Open Air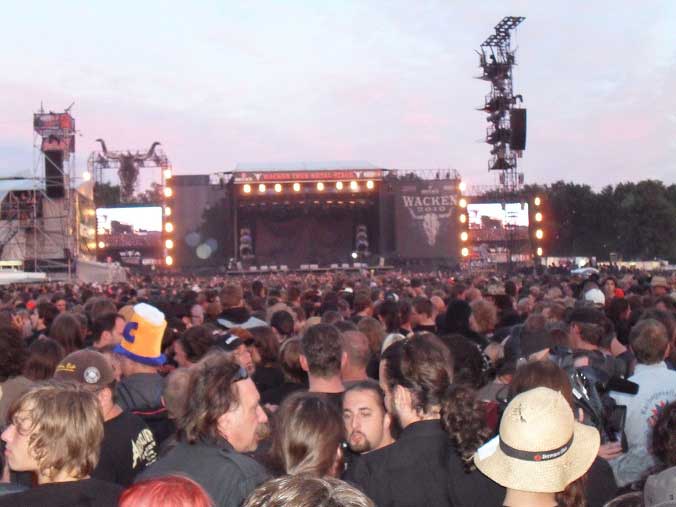 Location: Wacken, Germany
Year attended: 2010
Website: www.wacken.com
Good things about Wacken
A lot of crazy stuff going on in the campsite
A thing everyone who listens to metal should experience once
The whole Wacken town becomes part of the festival
Bad things about Wacken
Insane overcrowding, which means you might not get into the festival area to see bands and other problems that don't belong in a good festival experience
After I experienced it once, I had enough
Sweden Rock Festival
Location: Sölvesborg, Sweden
Year attended: 2004, 2005
Website: www.swedenrock.com/
Good things about Sweden Rock
Safe starter festival when you're doing your first trip
Bad things about Sweden Rock
Ridicilously expensive tickets
Swedish alcohol policies
List of some recurring European metal festivals:
Blastfest (Norway)
Bloodstock Open Air (United Kingdom)
Brutal Assault (Czech Republic)
Copenhell (Denmark)
Dark Days of Stockholm (Sweden)
Download Festival (United Kingdom)
Gefle Metal Festival (Sweden)
Graspop (Belgium)
Hellfest (France)
House of Metal (Sweden)
Inferno (Norway)
Metal over Malta (Malta)
Metaldays (Slovenia)
Motocultor (France)
Mörkaste Småland (Sweden)
Netherlands Deathfest (Netherlands)
Nummirock (Finland)
Obscene Extreme (Czech Republic)
Party San (Germany)
Resurrection Fest (Spain)
Roadburn (Netherlands)
Rockstadt Extreme Fest (Romania)
Sabaton Open Air (Sweden)
Stonehenge (Netherlands)
Summer Breeze Open Air (Germany)
Sweden Rock Festival (Sweden)
Tuska Open Air (Finland)
Vagos Open Air (Portugal)
VOA Heavy Rock Festival (Portugal)
Wacken Open Air (Germany)
More metal articles from this site:
How to prepare for (and survive) a European metal festival ->